Millwork
Whether you are looking for new construction or replacement windows Woodco is your source for top quality window products. Below are the fine products that Woodco has to offer.
ULTRA-FLEX MOULDING INC.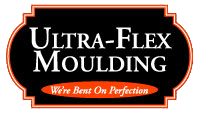 ULTRA-FLEX MOULDING was established in 1963 by B.F. Adams Company. At that time they saw a need for flexible trim mouldings, and Mr. Adams' worked with Standard Oil of Ohio to develop the first flexible production resins that were primarily used for commercial case work and furniture.
For over thirty years Ultra-Flex has constantly maintained state of the art products and a position of leadership in the industry. In 1998, Ultra-Flex developed a syntactic polyurethane formulation that is superior to anything on the market. This new material duplicates all the features of wood with a degree of flexibility to accommodate the most demanding needs of the installer. This is undoubtedly the "Ultimate Flexible Moulding." It nails, cuts, sands and machines like wood, with no predrilling required. We have trademarked it as ULTIMATE FLEX®.
Click here for ULTRA-FLEX Moulding from Ultra-Flex Moulding offered through Woodco Building Products.
Information courtesy of Ultra-Flex Moulding. Copyright 2003. Ultra-Flex Moulding Inc.
DURAFLEX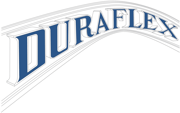 The original economic alternative to curved wood applications where wood mouldings simply won't bend. DuraFlex mouldings, developed by ResinArt in 1967, are consistently asked for by discriminating architects, builders, contractors, remodelers, designers, and homeowners.
ResinArt manufactures DuraCraft® capitals, in popular styles from 6″ to 18″ and offers an inventory of more than 18,000 moulding patterns as well as architectural accents and accessories. DuraFlex is an easy and economical alternative for radius installations because of its quality, flexibility, and superior longevity. Finished DuraFlex® has the appearance of real wood but is insect proof, moisture proof, and can withstand extreme heat and cold without warping, cracking or deteriorating.
Click here for DURAFLEX Moulding from Duraflex Moulding offered through Woodco Building Products.
Information courtesy of Duraflex. Copyright 2008. Duraflex.